S2E8 - Did the LA, Nashville, NY Studio Scene ruin the music industry?
Thanks Truefire for adding us to your Top 25 Guitar Podcasts List!
1 year ago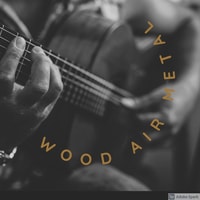 Episode Notes
Oh, we've gone and done it... picked a controversial topic to come back for. Thanks for those sticking around and know that we love the amazing studio guitarists out there. But this is a take on the homogenization of album releases...and whether that is good for music or not (to have the same people playing on all the different albums).
But in other news, thanks to Truefire.com for adding us to their Top 25 Guitar Podcasts of 2022. It appears our "complaining" finally paid off. Ha.
The intro song is from a live performance of Stellar Regions playing "Tricycle" which features an interlude of King Crimson's 21st Century Schizoid Man.
Be sure to follow us on Facebook and all that and thanks for checking out the show.
more to come. Like, Subscribe Share Please! We really appreciate it!
Find out more at https://woodairmetal.pinecast.co